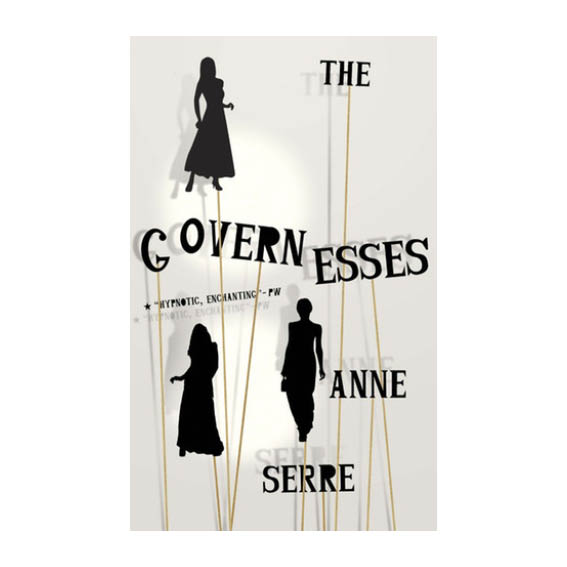 The Governesses
Extrait
( New Directions, 2018)
Translated by Mark Hutchinson
« It's not every day you get to hunt in a household like this. There's no quarry most of the time. This one will be tackled head-on, licked, bitten and devoured in a ladylike manner. And once he's exhausted and has nothing further to offer, they'll leave him. He'll lie there like a babe in arms, naked on the sage-green meadow, while they will have something to reminisce about on those interminable winter evenings when you stand at the window, longing desperately for a stranger to arrive ». 
« Every so often a different creature darts into view: a novel that is genuinely original — and, often, very quietly so. Call it the anglerfish of literature, after those solitary, crazy-looking lurkers in the sea's deepest trenches. The strangeness of such stories isn't just at the level of construction; it emerges from the writer's very perception of the world and seeps into the syntax. Prim and racy, seriously weird and seriously excellent—The Governesses is not a treatise but an aria, and one delivered with perfect pitch ».
– Parul Sehgal, The New York Times 
« A hypnotic tale of three governesses and the sensuous education they provide. Inès, Laura, and Eléonore are not exactly Jane Eyre types. Prone to Dionysian frenzies, should any passerby fall "into the trap of their vast, lunar privacy," they pounce upon, seduce, and devour him ("in a ladylike manner") to sate their ungovernable desires. This could be the setup for a neo-pagan farce, but as Serre delves into the three women's existence, the novel taps into deeper, quieter waters: the Keatsian twinning of joy and melancholy. Serre's wistful ode to pleasure is as enchanting as its three nymph-like protagonists ».
– Publishers Weekly (Starred Review)
« Each sentence evokes a dream logic both languid and circuitous as the governesses move through a fever of domesticity and sexual abandon. A sensualist, surrealist romp ».
– Kirkus Reviews 
«  Anne Serre's The Governesses is like someone else's feverish vision, something you shouldn't be seeing (…) A fairy tale of voyeurism » .
– Lauren Kane, The Paris Review.
Best Books in Fiction 2018, Publishers Weekly (USA)
Longlisted for Best Translated Books Awards 2019