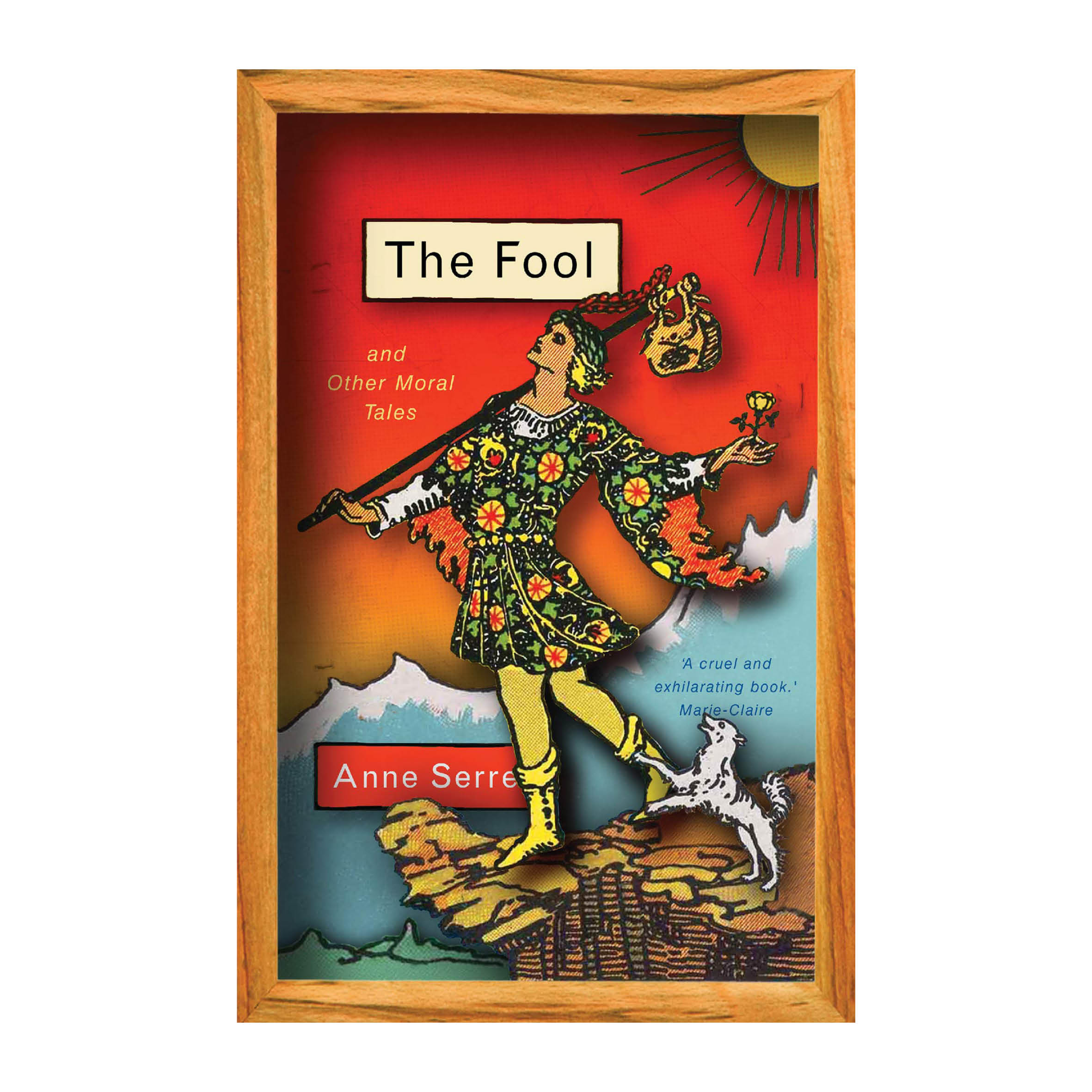 The Fool
Extrait
(New Directions, 2019)
Translated by Mark Hutchinson
« And that's how I became a writer. Because of THE FOOL and the tactics I employed to escape his clutches. It wasn't much fun. It took me a long time, in fact – really, a very long time – to escape his destructive, murderous clutches. Twenty years on, it makes my head swim when I think of the childlike ruses I adopted to pull the wool over his eyes. First it was the moped, then later – ten years later – the car. Apart from writing a story, there's nothing I like better than driving a car, alone. Each time, I escape – even if I'm only going round the corner – each time, I live through spring, the apple trees in blossom, I'm born again, I come back to life. Every summer, driving a car is my
salvation ». 
« With its psychological reality infused with fabulism, Serre's fiction seems to have invented its own genre of literature ».
Ankita Chakraborty, The New York Times
«  Three wild novellas – tied together with dream logic, each of these stories plumbs the depths of desire, morality, and our willingness to go on an unpredictable ride ». 
Katie Yee, LitHub.
« Drawing on fairy tales and psychoanalysis, pornography and poststructuralism, Serre constructs stunning and searing stories. Dreamy and deeply sexual ». 
Publishers Weekly
« In three mysterious tales, Serre explores the moral implications of self-destructive impulses, storytelling, and sexual taboo. Serre, one of France's finest fabulists, returns in full force in this strange, beguiling collection about the perils of desire in all its forms ». 
Kirkus Review